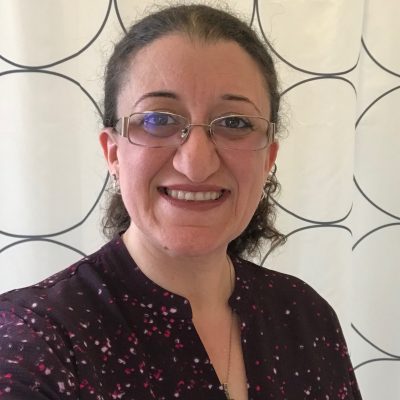 Katrina has been the YES Program Director since May of 2009, following her graduation from St. Vladimir's Seminary.  She has been involved in youth ministry for almost 20 years.  She served as a full-time parish youth director for 6 years, St. Nicholas Camping Program Director from 2003-Present, OCF (Orthodox Christian Fellowship) College Conference Advisor for 5 years, and has been involved with the YES Program since 2004.  Katrina feels incredibly blessed to be part of a program that changed her own perspective on homelessness, poverty, and youth ministry.  She is grateful to be able to create opportunities for YES participants and the poor to be known and filled through encounters with each other.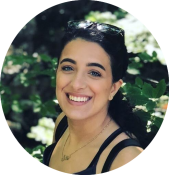 Michelle Hourani
YES Leader, Trip Planning Manager and Ministry Team Member
Michelle has been involved with YES since 2010 when her Youth Director encouraged her to go on a trip. She fell in love with ministry of YES immediately and became trained as a YES Leader in 2012. Michelle graduated with a BA in Fine Arts with concentrations in Painting and Graphic Design. For multiple years, Michelle has loved spending her time with young people working at the Antiochian Village, Camp St. Thekla and as a Sunday School Teacher. She has been working as the YES Trip Planning Manager for over two years serving a beautiful ministry and loving community. Michelle also works with an Iconographer and does freelance Graphic Design. She hopes to use her gifts to show the world the stories that lie within the homeless community. YES has shaped the way Michelle looks at the world and has instilled in her to meet Jesus Christ in every person she encounters. The joy she experiences with YES convinces her that she will be a part of this program for a long time.
Meet our Ministry Team Members!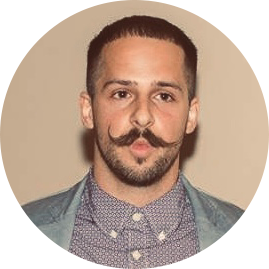 Robert Neda
YES Leader and Ministry Team Member
Rob has been involved with YES since 2012. He has played an integral part in planning and executing numerous trips. He also has youth ministry and nonprofit experience in countless areas. Rob has had the opportunity to serve in various countries such as Nicaragua, Honduras, Nepal, South Africa, Tanzania, the Philippines, Peru, and more. Rob is a Doctor of Physical Therapy and a Health Educator. He is currently finishing his Ph.D. in Community Health and his Masters in Industrial-Organizational Psychology. Witnessing fellowship and service spark compassion and desire for social justice in the youth is transformative. YES trips are a refreshing reminder of our call to serve one another.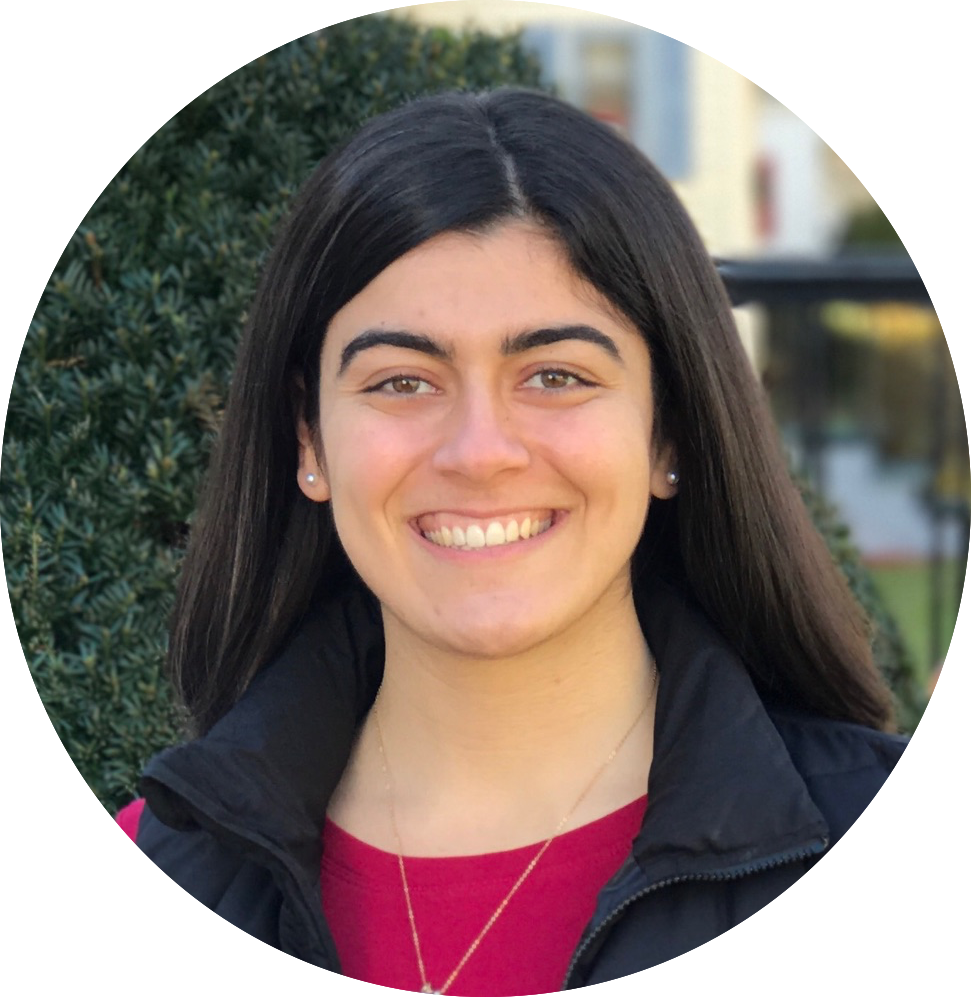 Laila Tokatli
YES Leader and Ministry Team Member
Laila has been involved with YES since 2011 and has attended countless trips across the country both as a participant and a leader. YES has become a huge part of her life and has ultimately helped her find her passion, which is serving and loving every person she encounters. She is able to do this both personally and professionally in her role as a Physical Therapist at a local Rehab Hospital near her hometown of Worcester, MA. She is extremely blessed and humbled to continue to serve YES and her own home community through her work for years to come.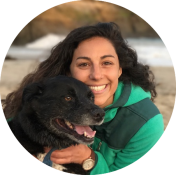 Christina Salibi
YES Leader and Ministry Team Member
Christina has been growing alongside YES since 2005 as a participant and a leader. She has worked in youth development since 2008 through Camp St. Nicholas, her local church's youth group, and international youth development programs like the Let Girls Learn campaign. The YES program helped shape Christina's view of the world beyond her small-town bubble and invited her to lovingly engage with the world around her. She discovered a desire to embrace the challenges and suffering of the world with a smile and a sense of community. She brings YES's ideals of compassionate service and a Christ centered approach with her as she advocates for human rights, public health issues, and international women's rights. She has a degree in Public Health from Cal State Monterey Bay and is working on her master's in International Policy and Development at Middlebury Institute of International Studies. Christina currently lives in Ben Lomond, CA, and works for United Way of Monterey County as a policy advocate on behalf of low-income families.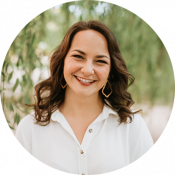 Sarah Mabardy
YES Leader and Ministry Team Member
Sarah became involved in YES her freshman year of college through friends at the University of Oklahoma by attending a YES College Day in Norman, OK in 2016. She felt instantly connected to the mission, vision, and values of YES and since then has attended trips and a leadership conference, as well as become a YES leader, sower, series small group leader, and ministry team member. She recently graduated from the University of Oklahoma in May 2020 with a business degree and a minor in nonprofit organizational studies. She currently lives in her hometown, Tulsa, OK, and attends St. Antony Orthodox Church. She is an associate at a Dallas-based management consulting firm, and hopes to move to Texas soon! She has enjoyed many experiences in youth ministry such as Teen SOYO leadership and has loved serving on staff as a counselor at Camp St. Raphael (YABOY!). During college, she was blessed to be a volunteer at the CCFI Boys and Girls Club as well as serve as a non-voting member of an OKC nonprofit and school, Positive Tomorrows. YES is important to her because it transformed her heart: it matured her ideas of who God is, who people are, and who she is. It taught her the true meaning of service, how to love and dignify her neighbor, and to see the face of Christ in everyone. It continues to affect her thoughts, her interactions, and her hopes for our communities and our world.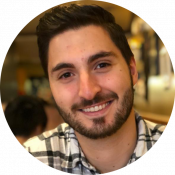 Pano Constantine
YES Leader and Ministry Team Member
Pano has been part of the YES community since 2011, attending and leading trips in 14 different cities. Being actively a part of the YES program since the age of 16 helped shape the lens through which he perceives the world. Pano's role with YES has evolved significantly from attending to leading trips and now actively working as a member of the YES ministry team. He is a 2016 graduate with a degree in Sociology and a lifelong passion for income inequality and social injustice. Pano now resides on Long Island, New York working as Health and Benefits Consultant.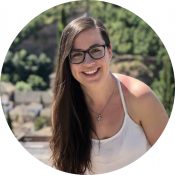 Sarah Arnold
YES Leader and Ministry Team Member
Sarah is a nonprofit professional who loves helping others put their best foot forward towards achieving their goals. She is currently the communications and grants manager at a nonprofit organization where she helps people connect with the mission of her organization in a meaningful, action-inspiring way! Sarah found YES through a college internship with FOCUS North America and has been helping people re-imagine their lives through the context of serving others ever since. YES is an important ministry because it challenges young people to take ownership in their lives, grow as servant-leaders and embrace everyone they encounter with compassion and love.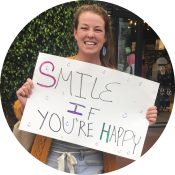 Virginia Farley
YES Leader and Ministry Team Member
Virginia, from Colorado, currently lives in Guatemala and has been involved with YES since she was 13 years old. As a teenager, YES provided an incredible experience that allowed her faith to grow and showed her how to have a servants' heart. Since then, she has led trips, worked for YES as a part-time trip planner, and is currently on the YES ministry team. YES has been a way to actively connect with other humans and live life on a deeper level. She graduated with a Bachelor of Arts in Psychology and she loves to get to know and understand people. She loves the opportunity to explore new cities, create community, and laugh along the way.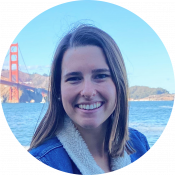 Elizabeth Waters
YES Leader and Ministry Team Member
Elizabeth started her YES journey as an 8th grader on a Kansas City trip 11 years ago, and has been growing with and through YES ever since! YES has taken her far and wide, including trips in OK, KS, LA, TX, CA, and TN. She's from Norman, Oklahoma, but moved to California for college, and is now a 9th grade English teacher in Los Angeles. Working with teens to guide them toward what's important in this life is a core passion of Elizabeth's, and this passion manifests itself in her job and with her work as a YES trip leader. She is motivated by the words of Father Greg Boyle, who says that we must "imagine with God a circle of compassion and then you imagine nobody standing outside that circle." Through YES, she has seen firsthand the power of honoring the inherent value in every human, each being the one for whom Christ died. She hopes to keep growing in Christ's love through YES for many years to come!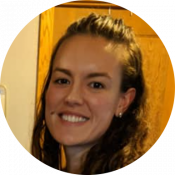 Catie Golitzin
YES Leader and Ministry Team Member
Catie is a middle school math teacher in California, and also teaches church school at her parish and online. She went on her first YES trip right after graduating from high school, almost eleven years ago now, and has been hooked on YES ever since. The reason she loves YES is because it shows participants that Christianity is joyful, unpretentious, and self-giving. Through YES, we learn that we truly come alive when we share our life and our joy with others. In a world that is quick to build walls, Catie appreciates being grounded in the community and life-giving message of YES.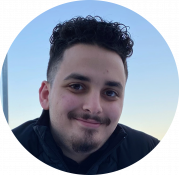 Wadeed Fakhoury
YES Leader and Ministry Team Member
Wadeed Fakhoury, born and raised near Washington D.C., is currently a Junior at George Mason University. He attended his first YES Trip in 2016 at the age of 16 with his youth group, where he fell in love with their mission to love and serve everyone. This led to him attending more trips in his city and beyond. Being a part of YES for 5 years motivated him to become a camp counselor and the youth advisor at his parish. YES taught Wadeed that service is more than a weekend trip, it's a reminder that service is love and you can love anyone and everyone in small yet meaningful ways. By equipping and entrusting us all to be our organic selves, these acts of kindness can create ripple effects of joy and happiness to spread more love in the world. He realizes this ministry is so important and wants to help it prosper because YES empowers anyone to make a difference in any way they see fit.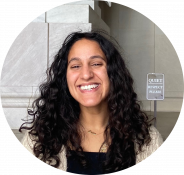 Rose Ansara
YES Leader and Ministry Team Member
Rose was born in Beirut, Lebanon, but grew up in Grand Rapids, MI. She attended her first YES trip at her home parish in 2014 and hasn't lived her life the same since. She has been blessed to serve as a participant and leader in the YES community. She believes that YES has been a pivotal part of her getting to know Christ and His people. Rose has served in youth ministry as a counselor at five different camps across the U.S., as well as teaching Sunday School for four years. Rose recently graduated from George Mason University as a Human Development and Family Sciences major with a minor in American Sign Language. Rose has worked with three different nonprofits in the DC area, including her current occupation as an ASL fluent case manager for those with intellectual disabilities that are Deaf & Hard of Hearing. YES is important to Rose because it has been an intimate, warm community cultivated to learn, serve, and love. YES fully articulates through the powerful words of St. Francis of Assisi: "Preach the gospel at all times. When necessary, use words."
Meet our Advisory Board Members!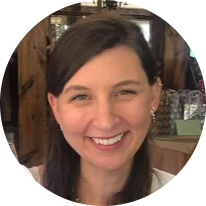 Larissa Hatch
YES Leader and Advisory Board Member
Originally from the rural Pocono Mountains of PA, Larissa now resides in Washington, D.C. After her four-year tenure with FOCUS, she moved to the nation's capital to continue her career in the nonprofit sector. She currently works for the American Red Cross at their national headquarters, where she leads youth development programming and mobilizes others to serve their own communities and globally when the need arises. Larissa graduated with a BA in Nonprofit Management and Peace & Conflict Studies in 2011 and earned her MPA with a concentration in Nonprofit Management and Organizational Leadership in 2019. She has led trips both domestically and abroad for over a decade and her work at the Red Cross aims to raise up the next generation of changemakers. YES has become an integral part of Larissa's daily life and vocation, teaching her to always meet every person with kindness, compassion, and understanding. Larissa expresses, "nothing is more inspiring than experiencing the Lord and His endless, unconditional love in YES experiences and far beyond. It is one of my life's greatest joys to be a part of the YES family and share this YES way of life with others."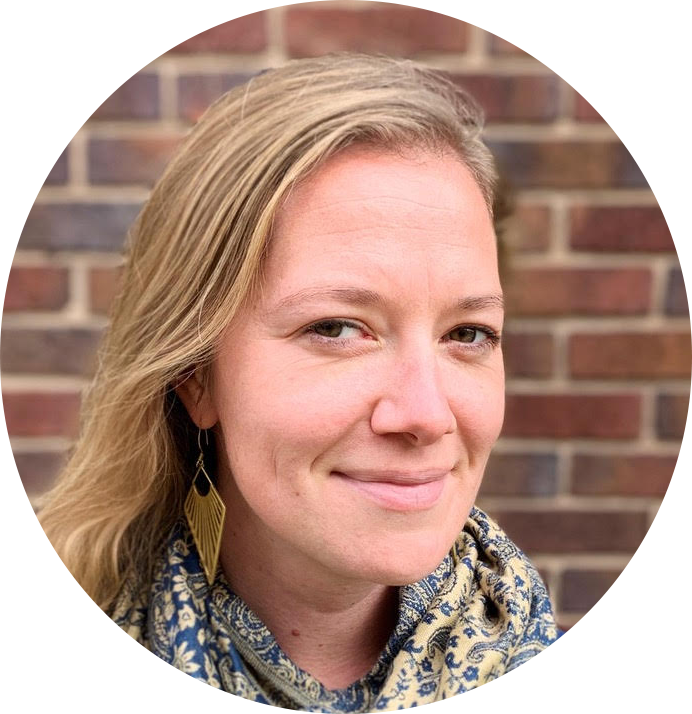 Elizabeth Ayoub
Elizabeth is currently a stay-at-home/homeschooling mother to her five-year-old daughter in Grand Rapids, MI. She also teaches a child life class at a local college, directs the Church school at her parish, runs the mom & kids program at her parish, and coordinates a homeschool group in her community. In the past, she has been the Teen SOYO advisor for both her parish and her diocese. She also worked as a child life specialist at her local children's hospital for 10 years. Elizabeth went on her first YES trip as a Teen Advisor, and her outlook on serving others has forever changed. Because of YES, she has found greater awareness of the needs of every person around her, and how Christ uses each of us to fill those needs. She is so grateful to have the opportunity to help support YES through her role on the advisory board.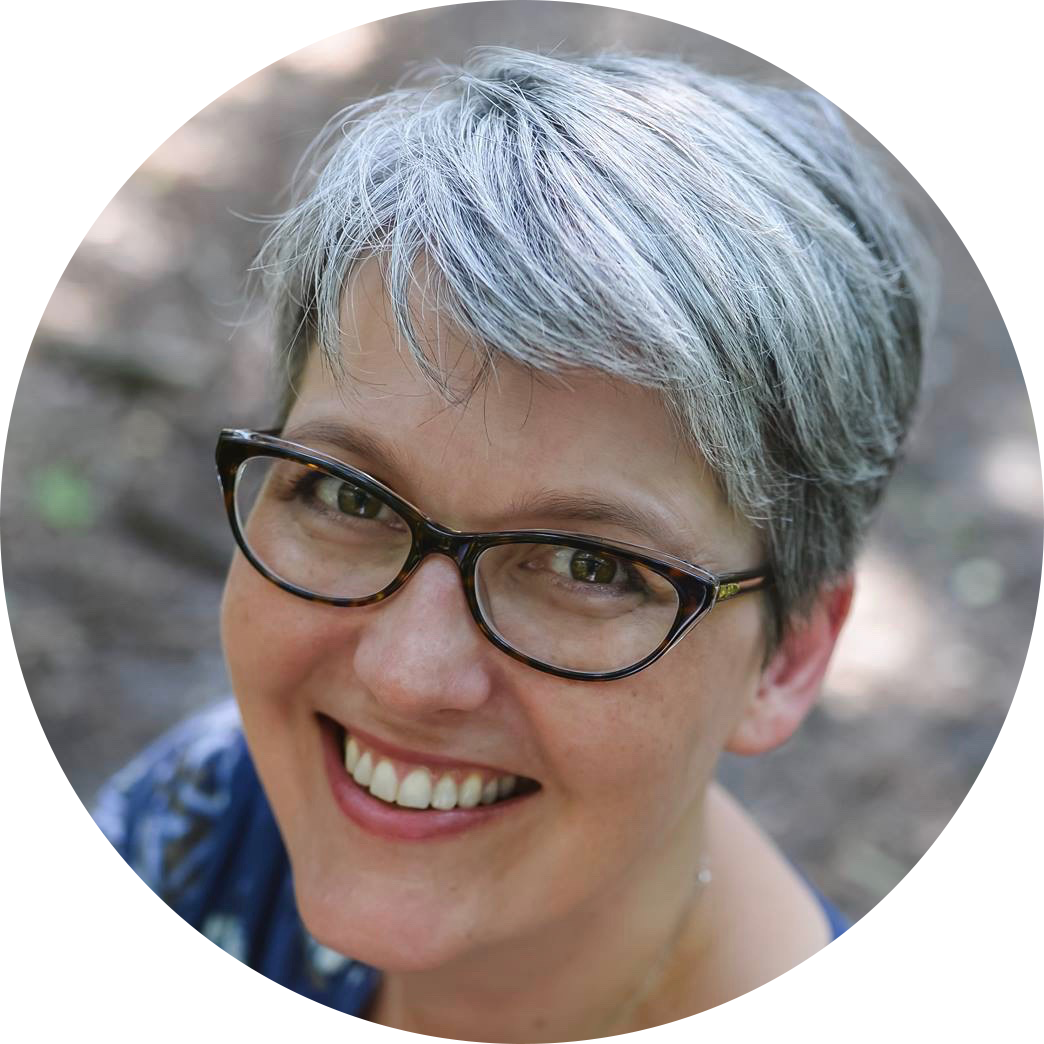 Elissa Bjeletich
Elissa Bjeletich is an author and podcaster who loves Orthodox youth and family ministry work. She's involved in various curriculum projects, teaches Sunday school, and volunteers at summer camps. She's been a part of YES trips in her Austin, Texas parish for seven years, and has been a member of the YES Advisory board since its inception. To Elissa, "YES is absolutely the best youth ministry in the Orthodox church, because the program immerses kids in the Kingdom of God, empowering them to bring the joy of the Kingdom and their love of Christ into every human relationship. It's a course in practical Christian love, and it transforms everyone it touches."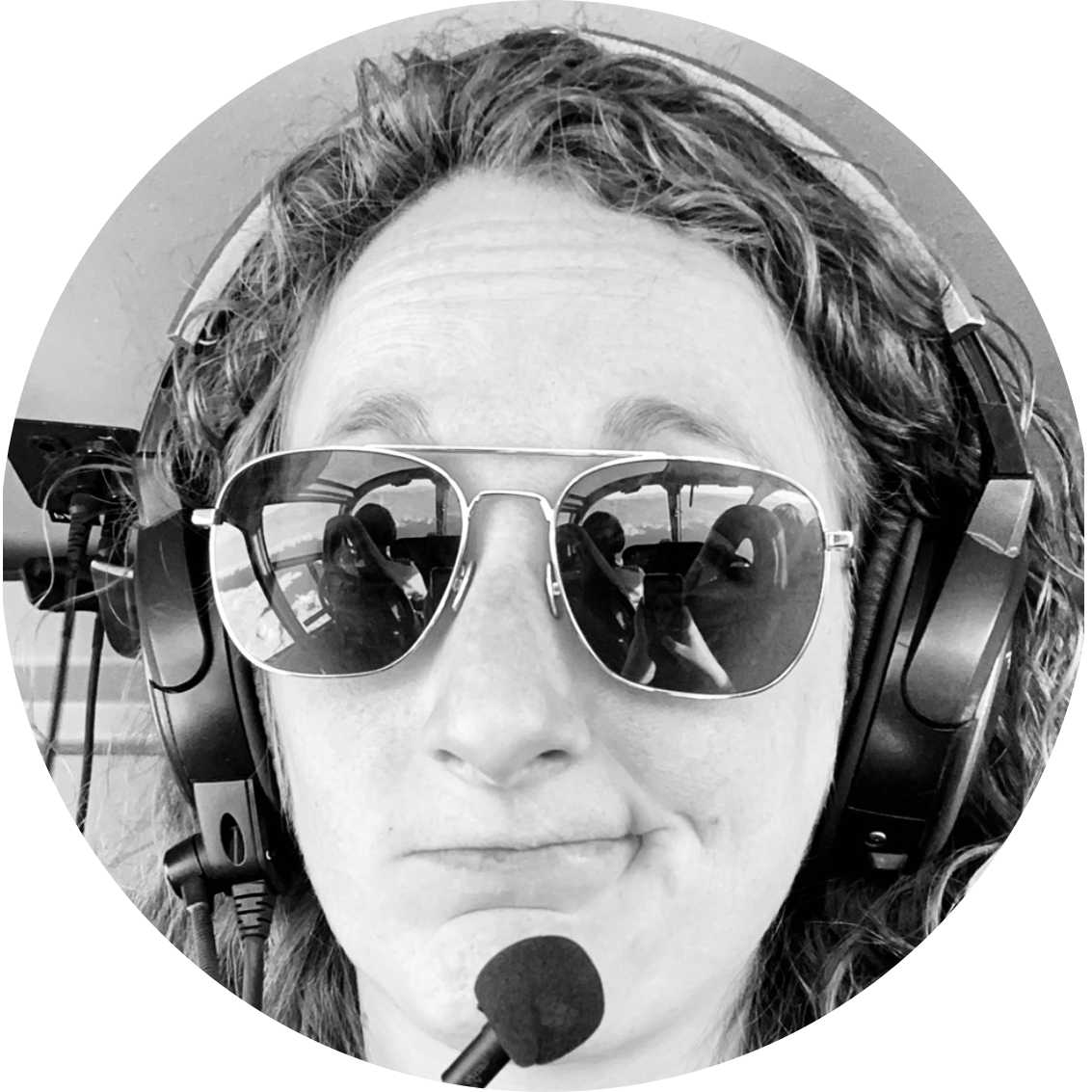 Erin Ghata
Erin found her passion for youth ministry while serving at Camp St. Raphael (YABOY!) and has somehow managed to continue working with young people for the last 15 years. She currently serves as the Assistant (to the) Director for Camp St. Raphael and as the Youth Director for the Diocese of Wichita and Mid America. Erin got involved with YES when she was working as the parish Youth Director at St. Elijah in Oklahoma City. She was invited to bring her teens to Kansas City for what was maybe the first official YES trip (maybe?!?!). The two days spent in KC with her teens changed more about the way she viewed ministry than any other event had. Once you say yes to YES, you can't say no! Erin has lost count of her YES trips and events at this point. She lives in Oklahoma City, OK with her fun-loving husband, Joe, and their beagle, Cal. She is so grateful to be able to offer something small back to YES by serving on the Advisory Board.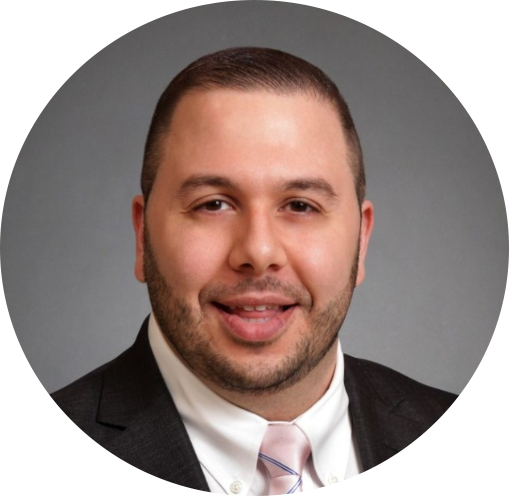 Paul Juzdan
Paul lives in Little Falls, NJ with his wife, Mary, and daughter, Juliette. He currently serves as Associate General Counsel for Catholic Health, a large healthcare system on Long Island. Paul earned his JD from Seton Hall Law School and his MBA from Montclair State University. He is also currently pursuing an advanced degree in Bioethics. Paul first became involved in YES during high school and has been on numerous YES Trips throughout the Northeast. Paul has served as the Youth Director of Teen SOYO at St. George in Little Falls, NJ, and has been on the YES Advisory Board since its inception. For Paul, YES is one of the most important ministries in the Orthodox Church, as it provides our youth and young adults with the opportunity to live the Gospel in a real, tangible, and life-altering way. YES has shaped Paul's understanding of servant leadership and the value of each individual.
Andrew lives in Southern California with his wife, Jeri, of 37 years. He is a father of six, two of whom are married, and a grandfather of three grandchildren. Andrew has been a practicing Neurologist for 37 years. His interest in YES started several years ago when his children had wonderful experiences with various YES programs. He has been a big fan of YES ever since. Andrew's primary involvement with youth ministry has been learning from his own children, their friends, Katrina, and the other wonderful YES leaders. YES is one of the most important ministries in today's Orthodox Church. This is because YES prioritizes the personal transformation required to become imitators of God's love, and thus partakers of the experience of salvation.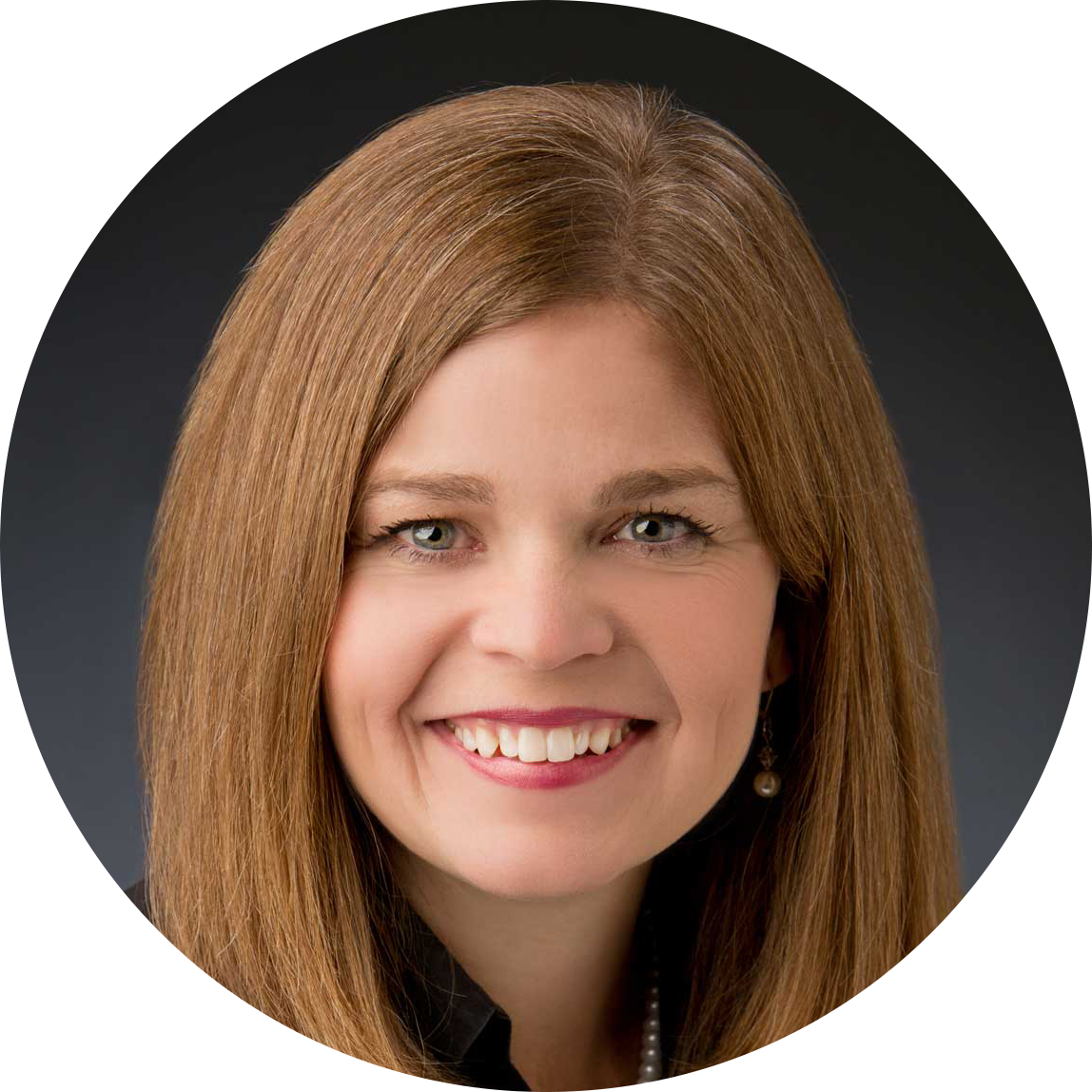 Katy Powers
Katy lives in Norman, Oklahoma, and works as the Outreach Director for the University of Oklahoma Behavior Intervention Team. In her campus role, she practices her passion for listening to students and helping them overcome challenges, so that they may pursue their own path to personal success. Katy and her husband Michael have five children, ages 15-24. Katy enjoys serving her parish and local community. Katy currently serves as the Parish Council Chair of Holy Ascension Orthodox Christian Church. She is also a civil dispute mediator for the local City Attorney Office. Katy became involved with YES through her children, over the past 10 years. After listening to them reflect on their powerful YES experiences, she participated in a YES family weekend in Oklahoma City. On the day of her YES experience serving food to people who experience homelessness, Katy unexpectedly served a fellow high-school classmate. Katy and her classmate powerfully recognized each other and connected after many years. Realizing that YES creates potentially life-changing opportunities to craft a paradigm for loving and serving all as equals, always, she has been advocating for YES ever since. YES inspires and challenges Katy to live out the truth shared by St. John of Damascus: "The whole earth is a living icon of the face of God."

Karen Hanna
Karen lives in Oklahoma City, OK and is a member of St. Elijah Orthodox Church. She is Vice-Chair of the St. Elijah Mom's Day Out, serves on the Stewardship and Finance committees, and is part of the Raven Project (a group that serves the OKC homeless community). She is a pharmaceutical sales representative with Janssen Pharmaceuticals, and is also a spinning instructor…yes, she loves exercising. At the request of her church's Youth Advisor, Karen was a "chaperone" at a YES trip in Oklahoma City. That experience changed her, and her perception of what it means to serve. That one weekend led to willingly volunteering at future YES trips, and eventually becoming a member of the Advisory Board. Karen worked as a counselor at the Antiochian Village for 5 summers and has volunteered for several summers at Camp St. Raphael (YABOY!). She has a passion for serving cancer fighters and enjoys volunteering and serving on the Board of Tenaciously Teal, a non-profit that helps provide resources to cancer fighters. Karen is also a Co-Vice Chair of the Board of Advocates at the Stephenson Cancer Center. YES changed Karen's thoughts and notions on what it means to serve. At her very first YES event, Katrina Bitar had her read an article explaining the difference between helping, fixing, and serving. It was then that she realized we serve life not because it is broken but because it is holy. YES taught her to see the face of Christ in everyone she meets, and to meet every person where they are….not where she thinks they should be. She also saw young people forever changed by their YES experiences as they recognized that material things are not important, less is more, and the less someone has, the more focused they seemed on Christ.