The YES Series provides a meaningful and intentional community for youth and young adults across the country to dive into important and relevant topics. Led by Steve Christoforou and Katrina Bitar, participants receive practical guidance on living life in Christ and reflect in small groups led by YES Leaders. Our YES Series occur during the New Year, Lent, Advent and more!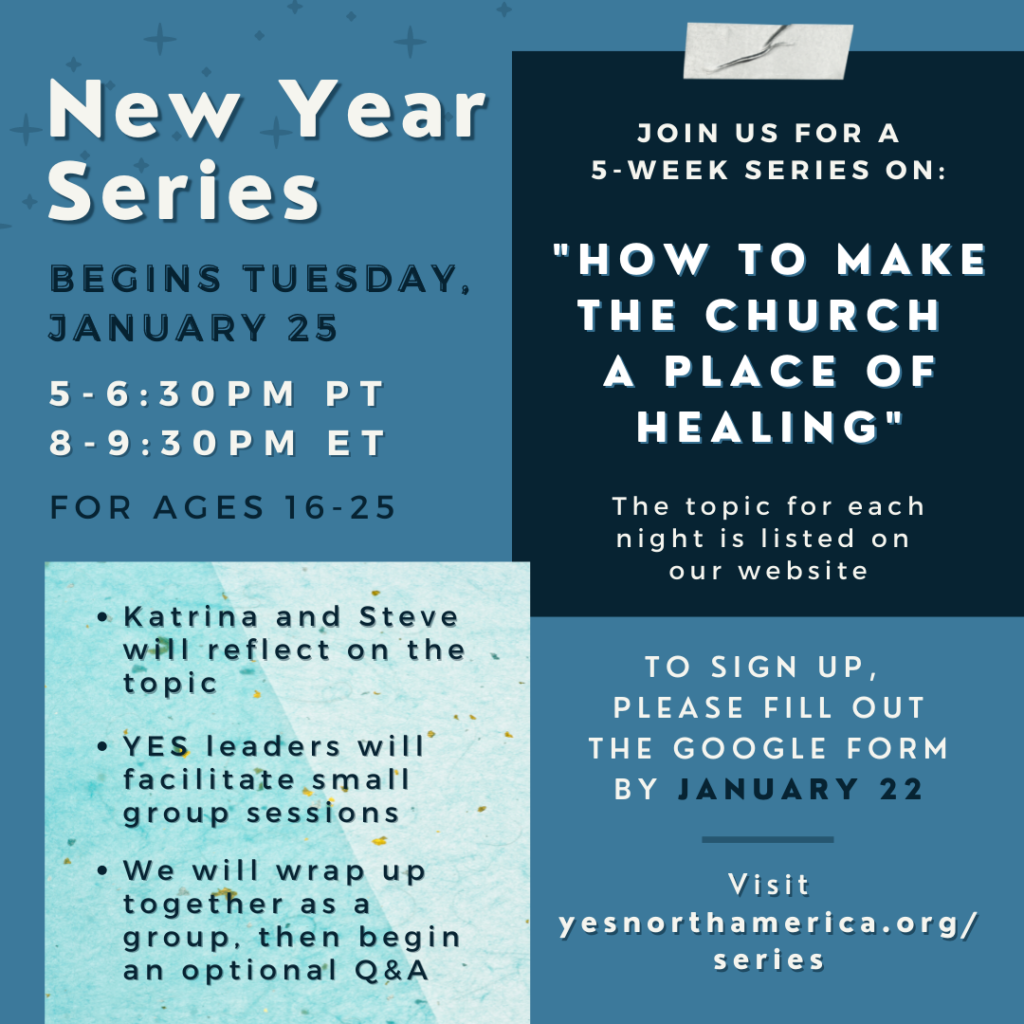 January 25 – A place where brokenness is welcome
February 1 – A place where struggle is welcome
February 8 – A place where struggle is expected
February 15 – A place where support is unconditional
February 22 – A place where growth is possible
To sign up, please fill out the form below!
Lenten Series coming March 2022!