Christ is in our midst!
Praying that you are healthy and safe during this challenging time. We hope to offer you support and resources as we navigate the effects of COVID-19 on our communities.
We will be offering opportunities to gather together online, along with supporting you in your efforts to care for your loved ones and your own city. Please email us at yes@focusna.org if you have questions or need support. We love you and want to know what you're experiencing at this time.
Praying that you find peace through prayer, serving others, and seeking God and His will.
With love in Christ, Katrina Bitar
YES Program Director | FOCUS North America
Tell us in one word...how are you today?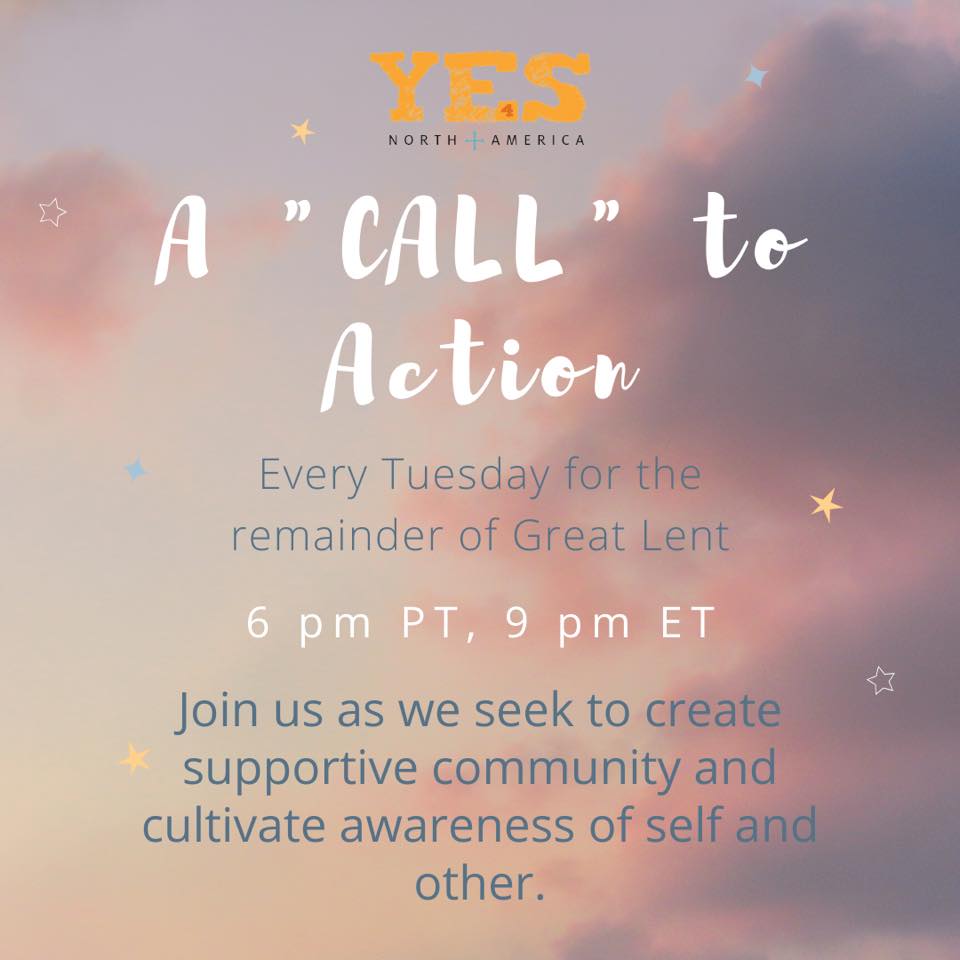 We invite you to join us every Tuesday for the remainder of Great Lent, 6pm PT/9pm ET, for a "Call to Action."
Be with us as we seek to create an open space to discuss awareness and care for ourselves and others.
Beginning Monday, March 16th, we will be postponing the remainder of our March trips. We are grateful for the thoughtfulness and concern of our host parishes and cities. Serving the needs of our Leaders, participants, and the most vulnerable in our communities is always of utmost concern to us.
EVERY CALL WILL OFFER SOME KEY ASPECTS OF THE YES EXPERIENCE PERSPECTIVE ON:
Becoming servant leaders
Exposure to the suffering in your city
Participating in God's healing work in your communities and the world
Be with us EVERY TUESDAY as we come together in the ways that we can.
Join Zoom Meeting (web link) | Additional Call-in Information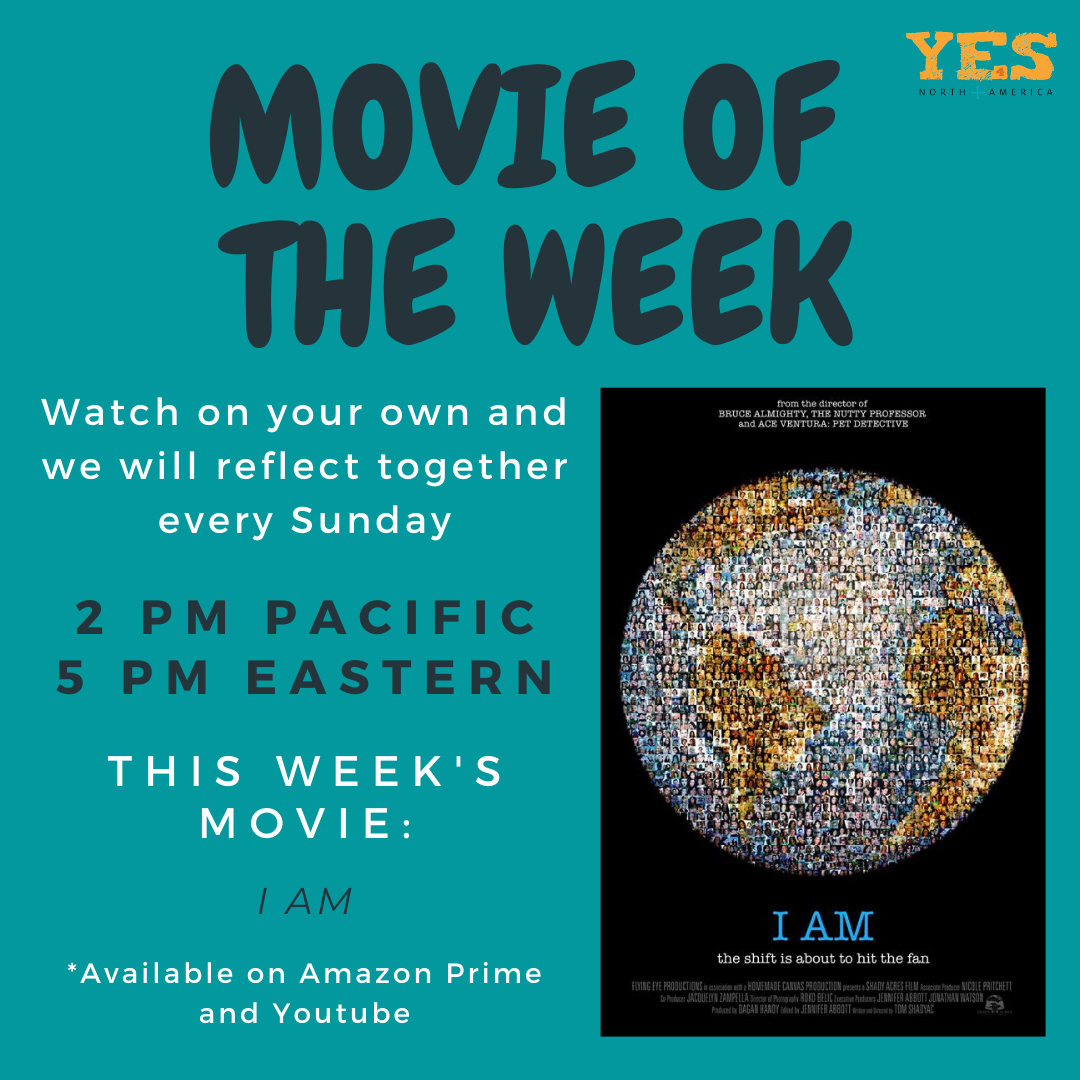 Watch
I Am
 and join us on Sunday for fellowship and discussion! 
Discussion Questions
At the beginning of the documentary, it is said that there is a difference between machines and life, that we are running our society as if the world is a machine. Journalist Lynne McTaggort responds by saying, "What we create from that is a world, in a sense, based on the notion that we're all separate." Many of us are taught that we must be the best and compete against one another in order to be successful. What are the consequences of treating each other like we are all separate? Does success guarantee us happiness?
Director Tom Shadyac says, "It's utopian to believe in a world where love and compassion enter every aspect of our lives…that it's okay to behave one way on Sunday and another on Monday. That's just human nature." How can we live our lives every day to serve our neighbors with love and compassion?
Someone asked the Dalai Llama in an interview: "What's the most important meditation we can do now?" and without hesitation, he answers, "Critical thinking followed by action." Everyone has the power to do something. How does critical thinking help us to bring about change in the world?
How To Assess Your Community's Needs
During this time of the COVID-19 pandemic, many people all over the country are being affected in ways we could never imagine. Children who receive most of their meals from school no longer have access. People aren't able to work and cannot provide for their families. Shelters are losing volunteers. Some are feeling more lonely than ever. Knowing there are needs to be met and asking what they are will allow us to better serve our communities. While seeking to serve, keep in mind all precautions that have been set at this time for the sake of ourselves and each other.
Identify major needs and concerns of your city by asking "what has changed and how can I help?"
Education in your community changed. How can you support families? College students?
How is the economy in your community shifting? What can you do to help people who are unemployed?
What are the local shelters doing to serve the homeless and those living in poverty? How can you help?
Talk to nurses and doctors you know in your city to be aware of what the hospitals are experiencing.  How can you help?
Discover how you can serve the vulnerable populations in your city. What are their needs at this time?
Many communities will have common vulnerabilities. Below are a few areas where you can begin researching needs:
Elderly
Need: Connection, Groceries, Other Supplies

Call: Nursing Homes, Retirement Homes, Rehabilitation Centers, Parish Priest
Homeless
Need: Food, Volunteers, Donations

Call: Family Shelters, Homeless Coalition, Red Cross, Food Banks, Soup Kitchens, Free Health Clinics
Unemployed
Need: Food, Donations, Grocery Shopping, Transportation 

Call: Food Banks, Your Neighbors, Parish Priest, Friends and Family
Children & Youth
Need: Tutoring, Babysitting, Food

Call: Parish Priest, Schools, YMCA, Community Centers, Food Banks
Don't Hesitate To Share Love!
Make a prayer list of the most vulnerable people in your life
Reach out to friends and family in other cities who you haven't seen in awhile, just to see how they are
Offer to babysit for people who work from home
Consider the needs of those who are currently out of work. Reach out to see if you can help
Check on your neighbors. If you are going to the store, ask if you can get them anything
Check in with your parish priest and see if there are any elderly or homebound parishioners that need assistance
If you are home from College, offer to tutor children 
Organize an online bible study with your priest or youth director
Write letters to nursing home residents who currently aren't receiving visitors
Call local homeless shelters to see what their needs are
Contribute part of your grocery shopping to your local food bank
Encourage people to make bags to meet specific needs of organizations in your city.  They can be dropped off in one place and one volunteer can deliver them to the organization
Don't Miss Our Daily Posts
& Weekly Emails!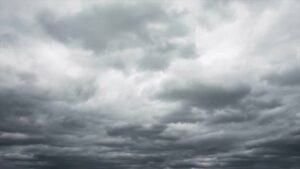 Today, it feels like there is a cloud over my head.  It's not so much a rain cloud, but it's overcast for sure.  This may
Read More »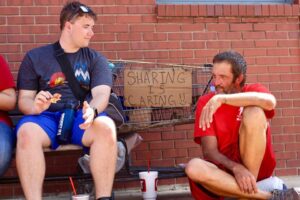 Last week, we explored this wonderful movie: A beautiful day in the neighborhood.  The movie revolves around a relationship that Mr. Rogers had with a
Read More »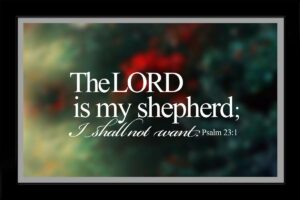 Grief is a process that everyone experiences differently. In a very real way, each of us is going through a process of leaving behind…of grieving…
Read More »