Join us in celebrating this incredible year by giving an impactful gift. Your gifts directly impact our interns, make trips happen, provide formative conversations for our participants, and raise up servant leaders.
Thank you for giving a gift today!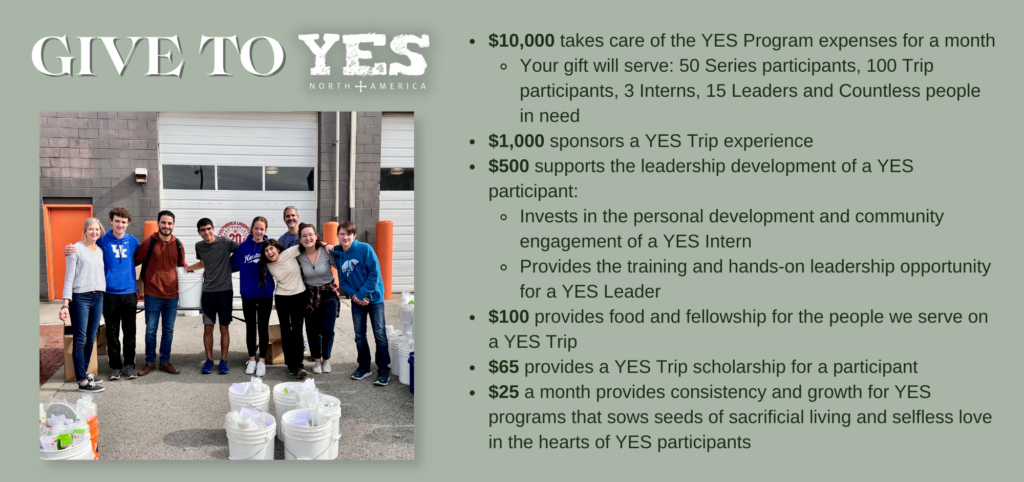 YES creates formative opportunities that equip participants to serve each person as the image of Christ.
Follow us on Facebook, Instagram and sign up for our e-newsletter!
Join us for one of our YES Series
Servant Leadership Conference
YES Internship Experience
YES has worked to raise up over